No page of Mods would be complete without Dave and Ralph Banter`s pullers. I had the privilige of seeing Dave pull Woody Woodward`s tractor in Bowling Green this year. It was great to see him back in the seat of his old puller!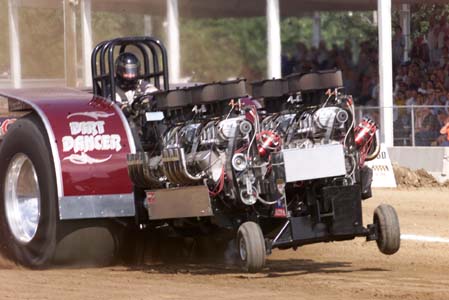 Another former Banter tractor Wayne Creech`s "Dirt Dancer"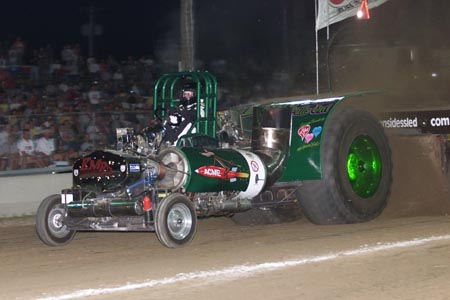 Art Arfons "Green Monster" now known as "The Legend" Pulls on!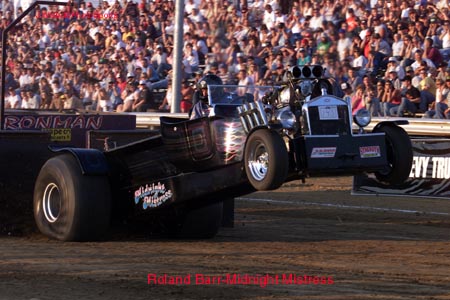 Roland and Fonda Barr`s 2WD "Midnight Mistress" You can ask Fonda where that name came from!
The Petros 2WD "Kathy`s Komplaint"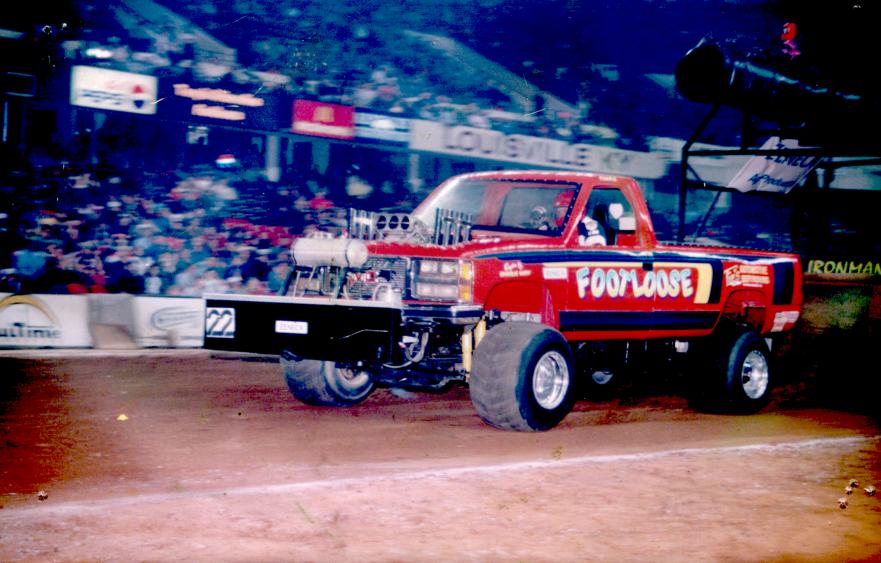 The Brizendine`s 4WD "Footloose" pulling at the NFMS in Louisville, KY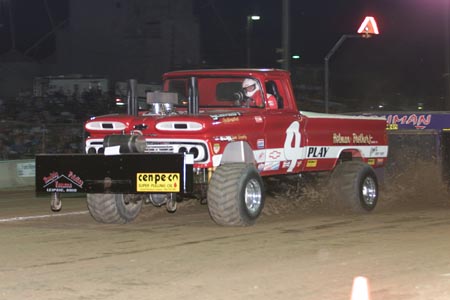 Paul Holman`s Chevy 4WD "4Play" Is there anything this truck hasn`t won?